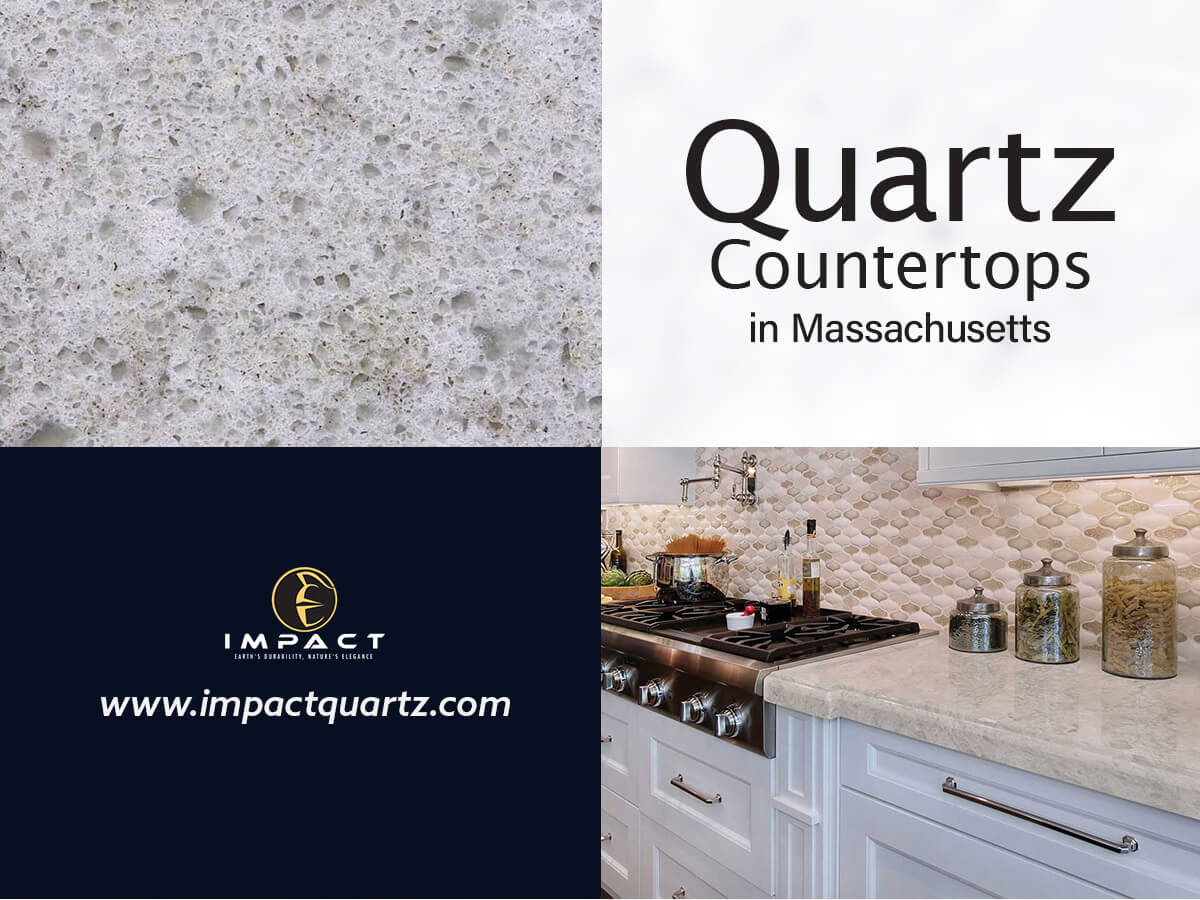 Quartz countertops in Massachusetts are available in different patterns and designs. With Impact Quartz at your service, you can get all sorts of quartz countertops in Massachusetts. One of the best qualities of quartz is, it is highly resistant to moisture and stain. Thus, you won't have to worry about installing intricately crafted quartz countertops in kitchens or bathrooms.
Also, the surface of the quartz countertops is engineered. Therefore, it is a very durable element for using in different sections of your house. As a designer, you must have the best quality of products. Thus, Impact Quartz brings you a wide array of quartz countertop designs for both residential and corporate sectors. You can get a myriad of shades and patterns.
Once you have a look at the collections of quartz countertops we have, you will know what makes us stand out. Impact Quartz is here to help every developer, designer, and fabricator to get the highest form of quartz countertops in Massachusetts. Since the quartz countertops are available in different variations and patterns, our experienced professionals will be there with you throughout the process.
You can also opt for our custom fabrication services. You will get the exact design that you want. Our specializations are as follows:
Ravinia
Tuscany
IVY
Stratus
Snow Flurry
Carrara Cloud
Cumulus
Calacatta Grigio
Gold Coast
Why should you choose Impact Quartz?
One of the primary reasons to choose Impact Quartz is our experienced professionals make sure that every specification of our clients is met. Right from the start of our company, our sole purpose has been to deliver accurate products. You will have an elegantly designed quartz countertop in Massachusetts from us every time. We are your one-stop-shop for every consultation, design, installation, and manufacturing of quartz countertops.
We have got a wide array of tailored solutions for all sorts of buildings. Our carefully curated quartz countertop products ensure optimal quality and aesthetics. Another important reason to choose Impact Quartz is, we always keep customer satisfaction as our top priority. Thus, you will have the best quality of the finished product.
Once you invest in Impact Quartz, rest assured that your investment sintomasdelsida.org will get you the best results. Our experienced professionals believe in delivering impeccable product. It has always been a priority. Thus, we are confident that the final product will exceed your expectations.
Being a designer, developer and fabricator, you will look for the highest quality product for your audience. When you choose Impact Quartz for quartz countertops in Massachusetts, you will get impeccable product that your audience will appreciate.
We work closely with architects, designers and fabricators to ensure that every product is designed and manufactured exactly according to the specifications. Another important reason to choose Impact Quarts is, we always make sure that the delivery is on time.
Your time is valuable to us. Thus, you can be sure that your quartz countertops in Massachusetts will reach you on time. We offer our services in different areas of Massachusetts like Waltham, Lexington, Leveret, Cambridge, Winchester, Sharon, Provincetown and more.