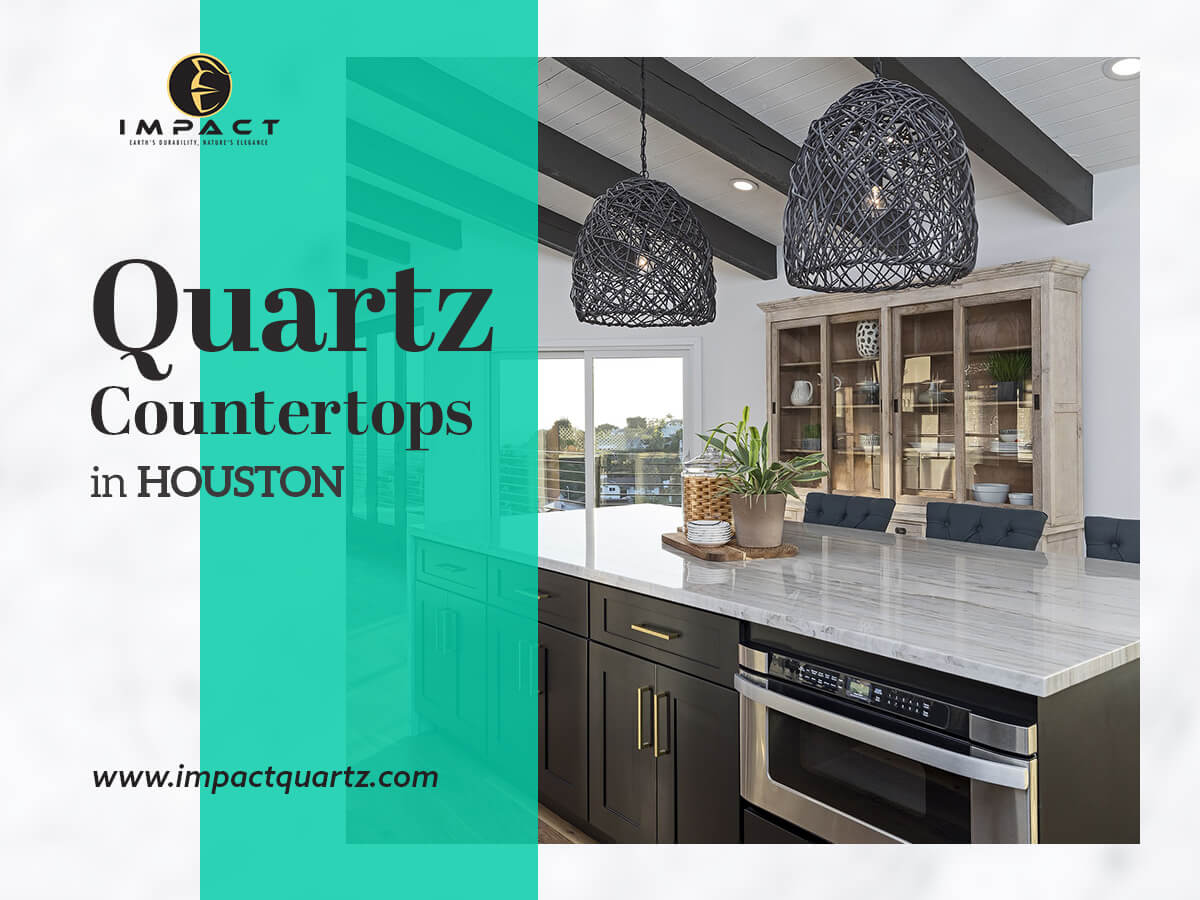 One of the most important things to know about the quartz countertops in Houston is, they are different from any other form of natural stone countertops. Quartz countertops are a form of an engineered stone. They are made of ground-up particles of stone connected with space-age plastic resins.
This is one of the hardest minerals on earth. Due to its strength, durability, and abundance, it is a popular choice. It is true that Quartz countertops in Houston are engineered. However, the amount of natural quartz in a slab will depend on the manufacturer. Cambria is one of the highest concentrations of pure quartz.
At Impact Quartz, we have got the largest selection of premium quartz countertops manufactured by experienced professionals. If you want to get the best design for your clients, we have got them for you. We understand that being a designer you would want to create the perfect custom design for your clients. Therefore, we have got the perfect collection of custom quartz products for kitchens, bathrooms for your home.
Impact Quartz is the place where the best prices meet the best quality. Thus, for all sorts of residential and commercial countertops and cabinets in quartz products, you can contact Impact Quartz. Our focus is to offer nothing but the premium quality of quartz countertops in Houston. Rest assured that we stand firmly on our quality of products and exquisite craftsmanship.
Why should you choose Impact Quartz?
At Impact Quartz, not only you will find supreme quality quartz countertops in Houston, but also we make sure that our customers are fully satisfied with our services. Right from the start of our business, our sole purpose has always been to deliver the best quality quartz countertops. We take pride to be your one-stop-shop solution for designing, manufacturing, and consultation for quartz countertops.
Have a quick look at our collection of quartz products. We are pretty sure that you shall get to know why we are different than others. At Impact Quartz we have carefully curated quartz countertops in Houston that offer the best quality and aesthetics. Therefore, we focus on offering a perfectly finished product for every designer, developer, and fabricator. Once you have chosen Impact Quartz, you can rest assured that you will not regret your investment.
We work closely with fabricators, architects, and contractors so that you get to offer the perfect ones that your audience wants. You can get the quartz countertops delivered in different places in Houston. These include University Place, Clear Lake, Kingwood, Neartown, Washington Avenue Coalition, Astrodome Area, Memorial, and more. Being a designer you will surely look for different options for quartz countertops in Houston. Here are the following specializations of Impact Quartz:
Ravinia
Stratus
IVY
Carrara Cloud
Gold Coast
Cumulus
Tuscany
Snow Flurry
Calacatta Grigio
You can rely on us because we have got the quartz countertops in Houston that your audience will love. Another important reason for choosing Impact Quartz is, we keep in mind the delivery time according to your schedule and requirement. As one of the best manufacturers and suppliers of quartz countertops in Houston, we ensure the best value for your money.